Check out my shop!
Looking for a special gift for a loved one or to treat yourself?Check out my shop! Lots of unique handmade artwork to choice from. Earrings, necklaces, 5"x7" Prints, 8"x10 Prints, and more!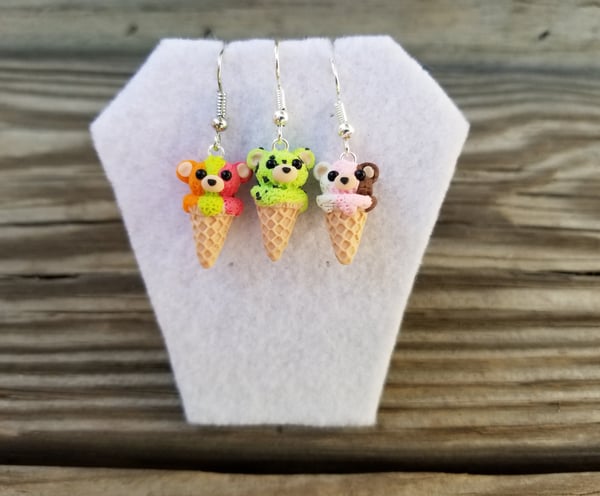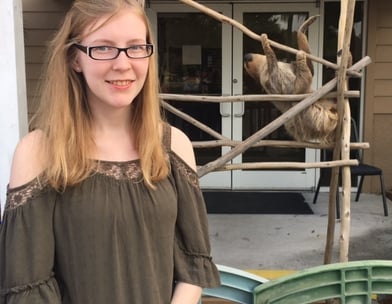 Welcome! My name is Ms. Jarr. I am a Chicago based artist and art educator. I received my Bachelor of Arts degree with a concentration in Studio Art in December 2019, and my Teaching license in Art K-12 in May 2022 from Northeastern Illinois University. While my emphasis was Drawing, I also minored in Interactive Design and Art History. I also enjoy working with other media such as Graphic Design, Photography, and Polymer clay.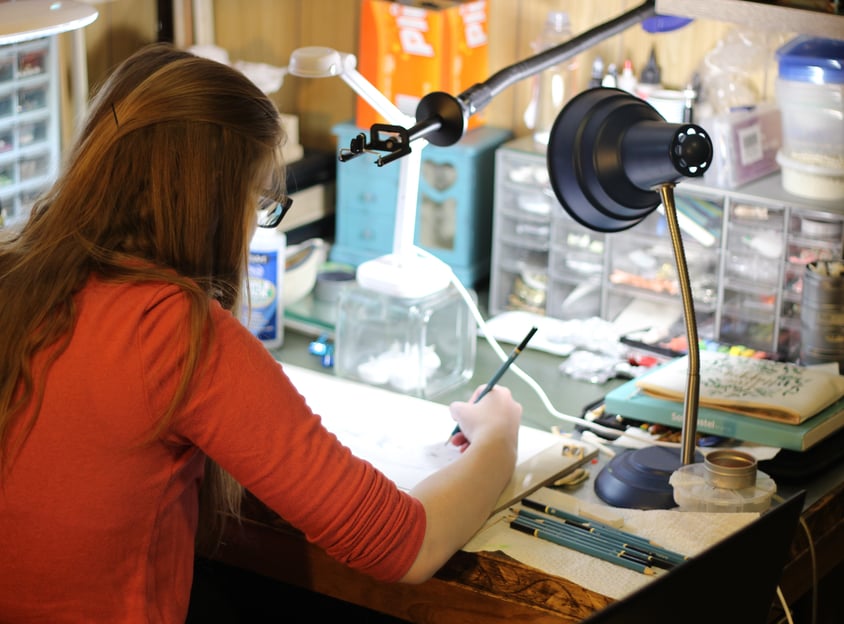 Northeastern Illinois University, Chicago, IL 2020-Present
Community Education Instructor
• Worked as instructor for Art classes for NEIU's Office of Community and Professional Education (CAPE), which offers non-credit classes, workshops and summer programs
• Created art project ideas, assessed required materials, created worksheets, guides, and lesson plans geared towards children 8 years of age to adult for in-person and Zoom classes
Northeastern Illinois University, Chicago, IL 2019- 2021
Gallery Attendant
• Co-webmaster and creator of NEIU Art + Design Community website• Worked on gallery administration projects
• Handled opening and closing of the gallery, financial aspects and inventory of art sales
• Assisted visitors with any questions or concerns in person and on the telephone
Palmer School, Chicago, IL 2021- 2022
Art Instructor, FORGE After School Program
• Worked as an online instructor for after school drawing classes for kindergarten through 5th grade students
By Kellie Jarr and Hannah Kabat
How to play
Collect all the flowers!
Don't let the Butterfly touch you!​
Use the arrow keys to move and jump.​
Press the space bar to start.
Refresh the page to start over.​
To check out the code of this game go to the link below. Then click the see inside button.
https://scratch.mit.edu/projects/298931633
Northeastern Illinois University, Chicago, IL 2020-2022
• Teacher Licensure Program for Art K-12
Northeastern Illinois University, Chicago, IL 2015-2019
• Bachelor of Arts in Art (Studio Concentration), Emphasis in Drawing
• GPA 4.0
• Minors: Interaction Design and Art History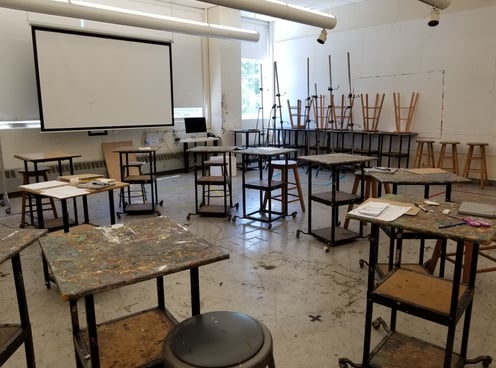 Leadership and Volunteer Activities
NEIU Artists and Designers Association 2017-Present
Vice President, 2021- 2022
• Held meetings and opportunities for members to work on club tasks and exhibition
Lake Geneva Youth Camp, Lake Geneva, WI 2017
Handcraft Assistant
• Led campers through their craft activities
Lake Geneva Youth Camp, Lake Geneva, WI 2015
Camp Counselor
• Responsible for campers' well-being and activity assistance